Shermyn Ow Yong
Masters in Applied Psychology (Counselling Psychology), Bachelor's degree, Graduate Certificate in Clinical Supervision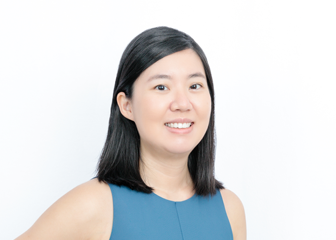 559 Bukit Timah Road
#01-02 King's Arcade
Singapore 269695
Tel: (65) 6466 7777
Fax: (65) 6467 0254
Shermyn is a registered Counselling Psychologist and works with individuals ranging from adolescents to the elderly in addressing concerns such as mood-related issues (i.e. anxiety and depression), complex trauma, abuse and self-harm, stress and adjustment, self-worth, as well as other interpersonal, behavioural, academic and work-related challenges.
Her psychotherapeutic and counselling style is grounded on a person-centred, integrative, and phenomenological approach.
Shermyn holds a Masters in Applied Psychology (Counselling Psychology) at the Nanyang Technological University, Singapore and completed her Bachelor's degree at the National University of Singapore. She has since obtained a Graduate Certificate in Clinical Supervision from Swinburne University of Technology, Australia.
Shermyn is registered with Singapore Psychological Society and is also a Certified Clinical Trauma Professional (CCTP), Certified Clinical Anxiety Treatment Professional (CCATP), Certified Clinical Telemental Health Provider (CTMH), and was trained in NOVA (National Organisation for Victim Assistance).
She has also received training in several therapeutic modalities (i.e. Emotion- Focused Therapy, Schema Therapy, Cognitive-Behavioural Therapy).
Having been in the mental health profession since 2011, Shermyn began her career as a Rehabilitation Counsellor working with adolescents and adults with Schizophrenia, Depression, Bipolar and other clinical profiles in a community psychiatric rehabilitation setting. She has also conducted various therapeutic groups (i.e. Emotion Regulation, Distress Tolerance, Social Skills Training), as well as provided clinical supervision to counsellors.
Shermyn established and led the organisation's workgroup to train, supervise, and develop Peer Support Specialists, working with the National Council of Social Services to enhance their career progression and competency, as well as conducted in-house training to enhance staff capacities related to recovery-focused principles.
Subsequently, she provided counselling and psychotherapy to the local and international student population at the National University of Singapore (NUS). She also conducted training for staff and students to enhance the mental wellbeing of the NUS community and provided psychological support and crisis management in the aftermath of critical incidents.
Shermyn seeks to offer a safe, inclusive, and non-judgemental space to support her clients to cultivate resilience and self-compassion as they work on developing skills in their journey of growth and healing. She has special interests in the fields of complex trauma, as well as experiential, emotion-focused and sensorimotor-based approaches in therapy. She is fluent in English and speaks Mandarin.
Shermyn has had extensive experience with:
Mood and Anxiety Disorders
Schizophrenia and Psychosis
Complex trauma, abuse and self-harm
Relationship issues
Stress and adjustment (Academic, career-related issues)
Self-esteem and confidence
Personality Assessment
For more information, kindly refer to here.
Specialties
Psychology