Anthea Seit
Bachelor of Arts (Psychology), Master of Arts (Applied Psychology)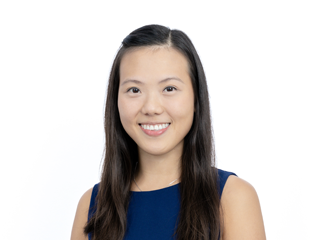 559 Bukit Timah Road
#01-02 King's Arcade
Singapore 269695
Tel: (65) 6466 7777
Fax: (65) 6467 0254
Anthea Seit is a Counselling Psychologist who has been in the field of mental health since 2014, upon the completion of her Bachelor of Arts (Psychology) in the National University of Singapore.
Since then, Anthea has rendered support to and journeyed alongside individuals spanning from youths to elderlies in community-based as well as public hospital settings. Prior to joining Adam Road Medical Centre, she practiced at Ng Teng Fong Hospital in Singapore.
Through the years, her compassion and understanding towards people grew, and she went on to pursue her Master of Arts (Applied Psychology) in Nanyang Technological University and graduated as a counseling psychologist.
Anthea's approach in therapy stems from a place of empathy and is rooted in Carl Rogers' concept of person-centeredness. She holds fast to the belief that every individual possesses the innate capacity to pursue their own meaningful, value-driven way of living. Her non-judgmental and warm approach provides a safe and welcoming space for clients to tell their story and to be heard. Anthea adopts a systemic view on things even while working with individuals, in order to acknowledge and account for the influences of family, culture, and society on each of our lives.
Anthea esteems each client that walks through her doors as someone who possesses a host of strengths and capabilities. In guiding clients towards their goals of self-actualization, Anthea often taps into their own resources and abilities that sometimes fade into obscurity in the face of challenges and difficult situations.
She is adept in Cognitive-Behavioural Therapy and Schema Therapy, and tenets of Solution-Focused Brief Therapy, Motivational Interviewing, Choice Theory Reality Therapy, and Mindfulness are cohesively incorporated in an eclectic manner to tailor to the individual needs and worldview of each client.
Apart from English, Anthea is also fluent in Cantonese and Mandarin.
Anthea has had extensive experience with:
Mood Disorders
Anxiety Disorders
Schizophrenia Spectrum
Grief
Obsessive-compulsive Disorder
Chronic Pain
Postpartum Depression & Anxiety
Personality Disorders
Sleep-wake Disorders
Personality Assessment
Work And School-related Stress Management
Burnout
Social Skills & Interpersonal Relationships
General Self-improvement
For more information, kindly refer to here.
Specialties Psychology