Dr Elizabeth Lau
Psychologist, PhD & Masters of Clinical Psychology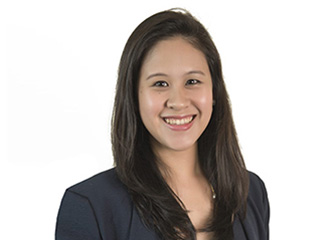 559 Bukit Timah Road
#01-02 King's Arcade
Singapore 269695
Tel: (65) 6466 7777
Fax: (65) 6467 0254
Dr Elizabeth Lau is a Senior Clinical Psychologist with a PhD with Masters of Clinical Psychology from Australia.  She is a certified master trainer in Trauma Systems Therapy (TST) and certified practitioner in evidence based programs such as the Positive Parenting Program (Triple P) and Trauma Focused Cognitive Behavioral Therapy (TF-CBT). Dr Lau provides assessments and therapy to adults, children, couples and families on a broad range of issues including but not limited to trauma, anxiety/depression, adjustment, attachment, relationship difficulties and medical related pain and stress.
Dr Lau has a special interest in children, teens and families who struggle with social, emotional or behavioral challenges. She is experienced in providing forensic assessments in offending behaviors, parenting capacity, custody related disputes and access arrangements.
Prior to joining the private sector, Dr Lau was a Senior Clinical Psychologist at the Ministry of Social and Family Development where she headed a unit that provided assessment and therapy for families with child welfare concerns and juvenile justice involvement.
Dr Lau lectures at the undergraduate and postgraduate level and designed curriculum for postgraduate courses. She provides training and consultation to organizations and has been interviewed on current affairs programs by the Australian Broadcasting Corporation and Mediacorp. Dr Lau is proficient in conducting assessments and therapy in English, Mandarin and Cantonese.
For more information, kindly refer to here.
Specialties
Psychology