John Lee
Bachelor of Arts (Psychology), Bachelor of Psychological Science (Honours), Master of Psychology (Clinical)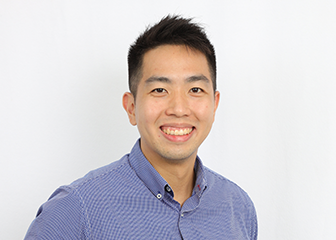 559 Bukit Timah Road
#01-02 King's Arcade
Singapore 269695
Tel: (65) 6466 7777
Fax: (65) 6467 0254
John Lee is a Clinical Psychologist providing psychotherapy to adults and adolescents for a range of conditions, such as depression, anxiety, adjustment difficulties, attachment issues, and interpersonal difficulties.
Prior to joining Adam Road Medical Centre, he practised at Institute of Mental Health and Ng Teng Fong Hospital in Singapore.
He has extensive experience working with adults and adolescents in the general population, as well as individuals with Autism Spectrum Disorder (ASD) and/or intellectual disability with co-morbid mood and anxiety disorders.
John undertook his undergraduate studies in Australia, graduating from Monash University (Bachelor of Arts, Psychology) and La Trobe University (Bachelor of Psychological Science, Honours), before completing a Master of Psychology (Clinical) from James Cook University in Singapore.
John is an empathetic and nurturing psychologist who strives to empower his clients to lead flourishing lives. He adopts a client-centred, systems-oriented approach to therapy, regarding relationships as central to the human experience and believing psychological wellbeing to be largely influenced by interpersonal and intrapersonal factors. He endeavours to journey with and guide his clients in living skilled relational lives—lives of radically honest, fearlessly assertive, passionate connection to themselves and to those around them.
With the understanding that every individual present with unique experiences and difficulties, John develops individualised treatment plans for his clients and draws from a range of therapeutic approaches such as Cognitive Behaviour Therapy, Schema Therapy, Dialectic Behaviour Therapy, and mindfulness-based approaches. Rather than directing clients to do certain things to change, John believes in working as together as partners in addressing issues, fostering change through mutual understanding and working collaboratively with clients based on equal communication and respect.
John is adept at treating adults and adolescents with:
Depression
Generalised Anxiety Disorder
Social anxiety
Panic Disorder
Phobias
Performance anxiety
Obsessive-Compulsive Disorder
Stress/burnout
Anger issues
Adjustment difficulties
Interpersonal difficulties
Personality disorders
For more information, kindly refer to here.
Specialties
Psychology