Dr Jamie Lee
Doctor of Psychology (Clinical) , Bachelor of Psychology (Honours Class I)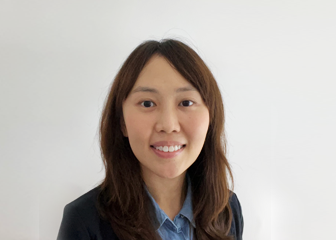 559 Bukit Timah Road
#01-02 King's Arcade
Singapore 269695
Tel: (65) 6466 7777
Fax: (65) 6467 0254
Dr Jamie Lee is a clinical psychologist with a Doctor of Psychology (Clinical) and Bachelor of Psychology (Honours Class I). She is a member of the Singapore Psychological Society and is on the Singapore Register of Psychologists.  Jamie provides therapy and mental health assessments to adolescents and adults. She also provides psychoeducational assessments for children and adults with learning difficulties. She adopts a holistic approach in psychoeducational assessments that focuses on the individual's strengths and resources.
Jamie has trained and worked in hospitals and community-based organisations with individuals of all ages to address a range of issues such as mood and anxiety disorders, psychotic disorders, chronic pain and illness, as well as post-traumatic stress. She uses evidence-based therapy modalities and draws on cognitive-behavioural, psychodynamic, and family systems theories. She has pursued further training in schema therapy, emotion-focused therapy and Eye Movement Desensitization and Reprocessing (EMDR).
Jamie strongly believes in focusing on the person rather than a diagnosis and draws on the individual's strengths and support systems. She trusts in a healing process that is characterised by compassion for self and others. Besides clinical work and assessments, Jamie enjoys teaching psychology subjects at the undergraduate level, providing research supervision to students and clinical supervision to other mental health professionals. In her spare time, she loves being in nature, and is a proud owner of a lovebird and border collie, who keep her on her toes.
For more information, kindly refer to here.
Specialties
Psychology
Mood and anxiety disorders
Chronic pain and illness
Obsessive-compulsive disorder
Specific phobias, agoraphobia
Alcohol and substance use difficulties
Stress and trauma related issues, post-traumatic stress disorder (PTSD)
Sexuality and intimacy related difficulties
Psychoeducational assessments for learning difficulties
IQ assessments