Dr Cliff Ong Keat Siong
BDS (Singapore), MDS (Singapore), MSc (Wales, UK), PhD (Newcastle Upon Tyne, UK), FDSRCS (England), FFDRCS (Ireland), FDSRCPS (Glasgow), FRACDS (Australia)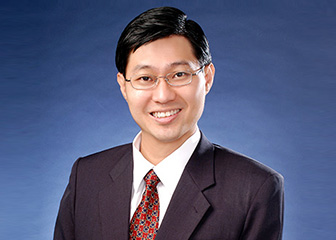 Atria-Pan Dental Group
435 Orchard Rd, #18-04/05
Wisma Atria (Office Tower)
Singapore 238877
Tel: (65) 6733 3133

---
415 Pandan Gardens, #01-118
Singapore 600415
Tel: (65) 6566 7781

Dr. Ong is a specialist oral surgeon with over 17 years of clinical experience. After graduating from National University of Singapore, he furthered his training in Oral & Maxillofacial Surgery and graduated with a Master of Dental Surgery. He has a special interest in pain management, and had completed a master degree and doctorate in this field from University of Wales and University of Newcastle upon Tyne respectively. Dr. Ong is also a fellow of the Royal Colleges of Surgeons of England, Ireland, Glasgow, and Australia.
Dr. Ong is an adjunct senior lecturer in the Faculty of Dentistry at National University of Singapore and a visiting consultant at National University Hospital. He is a certified specialist in Oral & Maxillofacial Surgery by Singapore Dental Council. He is also certified in the use of intravenous sedation and laser dentistry from Albert Einstein College of Medicine and American Society of Laser Medicine & Surgery respectively. He has vast experiences in all the surgical aspects of dentistry, e.g. dental implants, cosmetic, wisdom teeth, pathology, trauma, reconstructive, pain and anxiety management.
Specialties
Dentistry
Oral & Maxillofacial Surgery
Oral & Maxillofacial Surgery
Oral & Maxillofacial Surgery includes the removal of impacted teeth, removal of oral tissue, treatment of cleft lip and palate, facial and jaw reconstruction, aesthetic correction of the oral and maxillofacial region and treatment of temporomandibular joint (TMJ) disorders.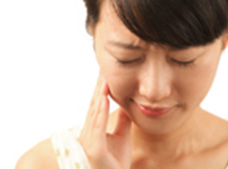 Tooth pain can happen when the nerve to a tooth is irritated, or when there is infection, gum disease, plaque, dental decay, injury, cracked teeth, poorly placed fillings or crowns, failing or leaking fillings or crowns, loss of a tooth or temporomandibular joint (TMJ) disorders.
Dental Implants are the most sophisticated and permanent way of replacing missing teeth. With new surgical techniques and intra-venous sedation, it is now almost painless and the final aesthetic result can replicate nature – in function and appearance.