Dr Chng Hui Kheng
BDS (Singapore), Grad DipClinDent (Melb), MDSc Endodontics (Melb), FAM (Singapore)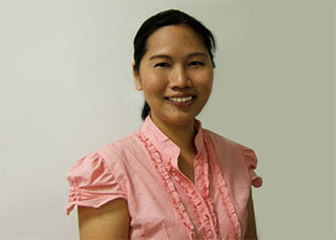 Robertson Choo Oehlers Lee & Lye Dental Surgeons
290 Orchard Road
#12-01 Paragon
Singapore 238859
Tel: (65) 6737 3833
Fax: (65) 6733 2965
Dr. Chng Hui Kheng graduated from the National University of Singapore (NUS) with a Bachelor of Dental Surgery and later, The University of Melbourne, Australia where she obtained a Graduate Diploma in Clinical Dentistry and Master of Dental Science (Endodontics) in 2000. Dr. Chng is on the Roll of Specialists (Endodontics) (2004), and a Fellow of the Academy of Medicine, Singapore.
Dr. Chng was an Assistant Professor with the Department of Restorative Dentistry, NUS (2001-2005) where she taught the undergraduate and post-graduate Endodontic Residency Programme. Her research interest in Endodontics and dental hard tissues resulted in 2 patents being filed, in addition to numerous scientific papers and abstracts in peer-reviewed journals. Dr Chng has given lectures, presentations and conducted hands-on courses on Endodontics at many professional conferences at both the domestic and international level.
Dr. Chng is a member of the Singapore Dental Association, and Society of Endodontists, Singapore. As chairperson of a subcommittee within the Society of Endodontists, Singapore, she first authored a set of guidelines on root canal treatment in Singapore which was adopted by the society and published in a report in the Singapore Dental Journal in Dec 2004.
For more information, kindly refer to http://www.rcolldentist.com.sg/.
Specialties
Dentistry
Endodontics
Dr. Chng specialises in endodontic treatment for problems affecting the tooth pulp and tissues surrounding the root of the tooth.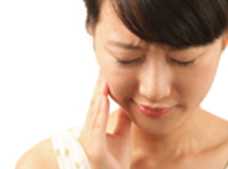 Inflammation of the tooth pulp can be caused by deep decay, repeated dental procedures on the tooth, faulty crowns, or a crack or chip in the tooth. The inflamed or infected tooth pulp is removed and the inside of the tooth is carefully cleaned and disinfected, then filled and sealed.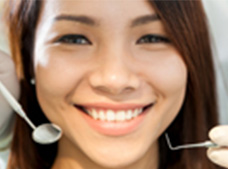 Sometimes, a tooth may not heal as expected or a new problem can endanger a tooth that was successfully treated. The tooth will be reopened and the original filling will be removed for further examination. Any infection will be removed and the canal will be cleaned and replaced with new filling then sealed.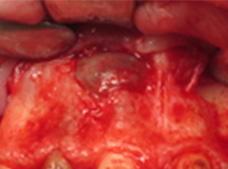 Endodontic surgery can be used to locate small fractures or hidden canals that weren't detected on x-rays or during previous treatment. Surgery may also be needed to remove calcium deposits in root canals, or to treat damaged root surfaces or the surrounding bone of the tooth.