Dr Daniel Looi Koh Poh
MBBS (S'pore), FRCS (Edinburgh), MMED (Surgery), FAMS (Hand Surgery), Hand Fellowship in Mayo Clinic (USA)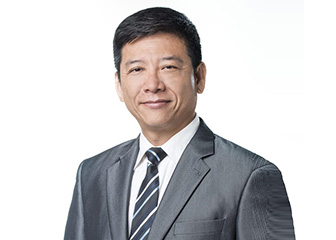 Pacific Hand Surgery
290 Orchard Road #12-01
Singapore 238859
Tel: (65) 6510 1989
Fax: (65) 6883 6967
Email: enquiry@pachealthholdings.com
Dr Daniel Looi is an eminent Orthopedic, Hand Wrist and Reconstructive Microvascular surgeon, and the Director of the Hand Wrist and Microsurgical Centre, located in Gleneagles Medical Centre. He completed his basic medical and surgical degrees in Singapore and progressed to become a fellow of the Royal College of Surgeons of Edinburgh in 1994. He then furthered his training at Mayo Clinic, Rochester, Minnesota, USA, where he resided and honed his skills in Orthopedic, Hand, Wrist and Microsurgery with many renowned surgeons from around the world.
Dr Looi currently serves as the Chairman of Wrist Interest Group of the Singapore Society for Hand Surgery and a visiting consultant to the Department of Hand & Reconstructive Microsurgery at the National University Hospital of Singapore, where he continues to train doctors and treat patients. He has also served as the past President of the Singapore Society for Hand Surgery.
Dr Looi was a recipient of numerous scholarships and awards such as the NUH Young Doctors Award of 2000, the Young Orthopedic Surgeon Award of 2000, SOA ambassador to HKOA in 2000, and the Ministry of Health Manpower Development Plan Fellowship to USA (Hand Surgery) in 1999.
Specialties
Hand Surgery
Hand Surgery
Dr Looi is well-known by patients and colleagues to be a cheerful, exuberant and extremely approachable doctor. His work philosophy is to be always willing to spend time to connect with patients, to understand their needs, to explain medical conditions to patients and to discuss treatment modalities with them. He uses video, photo and pictures through information technology to show and educate patients, so that they can have a better understanding of their medical condition.
The centre provides comprehensive care for the hand, wrist and upper limb conditions including the brachial plexus. Our experienced hand surgeon combines expertise in the areas of orthopedics, plastic surgery and microsurgical techniques to provide optimal care for your hand and wrist.
We provide diagnostic and therapeutic services for all wrist pathology. The centre is particularly dedicated for wrist arthroscopy and treatment of intra-articular conditions through the use of key-hole surgery.
Reconstruction of Upper & Lower Limbs
Complex injuries and defects to limbs are tackled in the centre. These include:
Flap Reconstructions (Free and Pedicled), Bone & Soft Tissue Tumours, Brachial Plexus and Peripheral Nerve Surgery, Chronic Bone Infections, Congenital Hand and Upper Limb Anomalies
Free Tissue Transfers, Tumour and Injury Reconstruction of the Upper and Lower Limbs
The centre provides round-the-clock emergency care for all severe hand and upper limb injuries, including: Hand & Wrist Injuries. Microsurgical Replantation, Tendon Injuries, Vessel and Nerve Repairs.